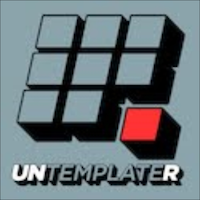 I'm thinking of creating a poll for my LinkedIn contacts titled "How often do you Google your own name?" closely followed by "How happy are you in your career?"
Interesting questions, and I can only assume  the results may be closely correlated to your level of self-promotion, or adoption of "personal branding" if you will, and quite possibly your level of career success.
For those that fall at the lower end of the spectrum…. the ones who say "Wow…Are people really that lame to Google their own name?"  I can agree…  It is lame.  Wanna know what's really lame?  The people who set their business Twitter feeds to Facebook.  Do you think Uncle D really wants to know the latest run down on FDA regulation and corporate accountability?  And what about that ex boyfriend from high school?  Is he interested in ROI of Enterprise 2.0?  Likely not.  But will they think you're a loser?  Probably so.
But do you want to know what's even more lame?  People that sit around waiting for jobs to magically appear in their inbox.  And people who complain when, inevitably, they don't.
At the risk of looking like "one of those" people,  the value of having a substantial online footprint is too lucrative to ignore.   It's inevitable that people who develop and garden their online resume will eventually become more employable and eventually successful in their careers.
So then why not do it?  Time?
If I had a nickle for every time someone has said to me, "I don't have time for social networking, I have a job."
Not a great excuse, I know.  But still the cry of many.  I agree that it's difficult to strike a balance between taking care of yourself vs. taking care of your company when you only have so many hours in the day, but it's an initiative you can't afford to put off.  You may be happily employed now, but what about in 3 years, or 5?  Is the company going to take care of you when sales aren't going well?  Or when they merge or get bought out?
Think about it… if you spend 2 hours a week gardening your social profiles, commenting on blogs, developing your network- even if you never end up needing it- you can't argue that it's a pretty effective insurance policy should sh*t hit the fan.
Stay tuned for the results from my poll.  Assuming people can actually admit to Googling their name five times a day, we might be surprised at the results and how well it's worked out for them.