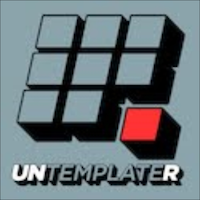 I'll never forget the seemingly bad news I received in late January, 2010 as I opened that mass corporatized email in Outlook.  However, to my dismay, I wasn't overly surprised by its message. The news consisted of a company-wide change in schedules and the elimination of many part-time shifts. The email informed me that my 20-hour shift would be spread over four days as opposed to two.  This is just not possible with my college schedule, considering I worked on the weekend and had class Monday-Friday in another town an hour away.
YES! It's just what I needed in this economy.
To add more fuel to my frustration, I'd worked my tail off over the last few years to get myself back into the University.  As a result of this job, I am back at it, studying away and cruising away quite comfortably; well, I thought it would be comfortable.
You see, over the past year I've been working for a very large corporation.  It's your typical high stress job where you report to a myriad of supervisors.  As you stumble into the complex, your view is cluttered with the typical setting of cubicles, busy work and more annoying micromanagement than you can shake a stick at.
We're all trained to be nothing but drones; we're dispensable robots with the worst corporate culture I've ever experienced – everyone mopes around with a permanent upside-down smile.  The only perk to my job was that I got to wear sweatpants every day.  I really like wearing sweatpants.
Long story short, I was miserable from day one and even more miserable up until the day I left.
However, without another job lined up, I'm stuck in between feelings of incredible liberty and severe uncertainty.
A Flight to Chicago
Before I had any idea about the change in company plans, I'd taken a little vacation.  I was on a plane back home and had a connecting flight in Chicago.
I squeezed into the tiny airliner, plopped down by the window and began reading my all-time favorite book: Fight Club.  A few minutes later, a lovely girl sat next to me.  She was carrying a camera and seemed very intriguing.  I decided to put my book away and initiate a little small-talk to break the ice in hopes of entertaining myself for the duration of the flight.
Before I knew it, the plane was landing and I'd just had the most random and awesome 90 minute conversation with a beautiful stranger.  She was both funny and intellectual.  We spoke about going against the grain, moving away from home, following our dreams, entrepreneurship and breaking the typical mold our peers were settling for.
Turns out she was previously in a similar setting I was in.  When she graduated college, she immediately went to work and got stuck at a cubicle farm.  Her work was in web design and marketing but it was the same stuff day in and day out.  She knew she wanted more; she knew the corporate life just wasn't for her.
Since her degree is in broadcast journalism, she began pursuing work in that field.  Not too long after she broke free from the corporate stranglehold, she started working as a road manager doing production for a very popular and nationally known orchestra.  She also does photography on the side.
The reason she was in Nashville (where we boarded the plane) was because that's where the tour ended; time to go home for a short visit before heading out on yet another adventure with the group.
She was making her living doing what she loved; being creative, traveling and loving life.  This produced feelings of intense jealousy deep within my soul.
Corporate Life is NOT for Everyone
A few weeks after my encounter with this beautiful human being, I had an epiphany.  I walked into a career/internship fair on campus.  It was chock full of folks representing large companies, many great companies, in fact.  I strolled through and took a few cards and flyers.  I didn't speak to anyone; I simply observed all that was going on around me.  While I poked around in jeans and a t-shirt, I noticed my peers dressed in expensive suits, aiming to impress their future employers.
After about five minutes of wandering endlessly and feeling out of place, I simply got out.  I folded up the flyers and tossed them in the next garbage can I saw on the sidewalk.  As I made my way to the other side of campus I closed my eyes and whispered to myself "I can't do it; I'm just not cut from the same cloth.  The corporate world is not for me.  I want to own my time and my income potential."
There's only been a few times in my life when I've actually enjoyed working for someone else.  Both times I worked for small businesses and I was given free rein to work how I wanted.  I was also given a lot of responsibility.  Much of the businesses success depended on my actions; how I treated customers, made sales and solved problems. I didn't have a bunch of random and pointless tasks to complete along with a bunch of silly policies to follow.
I was free to do what I did best – my part in running the business.
Embrace Uncertainty and Believe in YOU
Something I'm learning as a new entrepreneur is that we are constantly bombarded with uncertainty and hopefully, at times, a ton of excitement.
Right now, after losing my job, I am very uncertain but I know deep down, it's all going to work out wonderfully.  Actually, it feels like the kick in the rear I so desperately yearned for.  It's the push I needed to continue moving forward and producing valuable content for my readers.  It motivates me to continue giving and helping out as much as I possibly can.  It inspires me to continue connecting with other bloggers and becoming a better marketer.
In lieu of my uncertainty, the most important thing I can do right now is embrace my circumstances, adapt and evolve.  I will stop trying to be perfect and let the chips fall where they may.  It's time to hustle.
I am really excited about what's in store for me; I'm looking forward to making some things happen and turning a sour situation into something memorable.
If you're experiencing something similar, you needn't worry.  The only thing you need is a crazy belief in yourself (know that you really are awesome) and a reason to get up every day.  If you have these intangibles in place and surround yourself with equally awesome people, you'll be ready for anything, even if you happen to figure out the corporate life isn't for you.