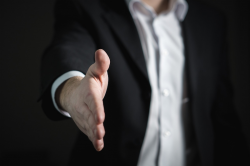 Whether you're still in high school or a recent college graduate, starting your first job can be an exciting yet daunting undertaking. Now that you've passed your interviews, signed your offer letter, and celebrated your win, it's time to get serious. Believe it or not, if you're too nonchalant about your new job you could blow yourself up and get fired if you start out on the wrong foot. It's not common, but it happens! So to avoid total embarrassment and a blow to your confidence, it's important to know how to make a good impression at your first job.
I've spent over eight years hiring and managing employees, especially young Millennials just out of college, and have seen just about everything. You'd think eager new hires – especially those with strong college degrees – would automatically know what mistakes to avoid at their first job, but that isn't always the case.
Easy ways to keep your first boss happy
Common sense, a good attitude, and some extra knowledge can really help you make a good impression at your first job. Apply the tips in the list below and you'll be off to a great start.
I. Fundamentals to make a good impression
Set a backup alarm – Have you ever completely slept through your alarm, forgot to set one entirely or hit snooze one too many times? I made this rookie mistake a couple times early in my career and almost had a heart attack each time. Always have a backup alarm and don't arrive at work late – ever!
Stay alert in training – I witnessed a new hire fall asleep in one-on-one training his first week on the job. He was fired within two weeks. Pay extra attention anytime someone is training you and show interest!
Stay professional at social events – If you get invited out to a work event, don't get plastered and call in sick the next day. Have a good time and show you can act responsibly.
Speak up in meetings – I used to lead a lot of meetings as a manager and one thing that drove me nuts was when nobody would ask questions or actively participate. Show your boss you are engaged and have something to contribute.
Acknowledge your mistakes – Don't brush off your mistakes. Figure out why you made them and how to avoid a recurrence. Ask for help and show you're eager to improve.
Think outside the box – Bring value to your job and suggest creative ways to make improvements. But don't try and reinvent everything all at once! Make sure to show respect for existing protocols and processes.
Stay patient and put in your hours – Millennials and Gen Y'ers have a bad rap for expecting too much too soon. Be patient, work hard, and show respect to senior colleagues.
Utilize your free time effectively – If you have a lot of downtime, ask if others need help. Be proactive!
Keep a positive attitude – Bosses want happy, positive thinking employees. Nobody wants to be around a complainer. Show your manager you know how to look on the bright side of things.
II. Operations & Communications logistics
Ask for help – It's okay to ask for help, especially as a new hire! You'll avoid blowups, missing deadlines, and errors.
Acknowledge your coworkers – You don't have to become best buds with your colleagues, but always greet your coworkers and help each other out. The more allies you have, the better.
Volunteer & attend social events – We all have busy schedules, but make the time to attend at least every other social event. Try to volunteer for committees too. Show you're interested in getting to know your boss and peers.
Keep your desk and common areas clean – Don't think you can be a slob without people noticing.
Always double check your work – Rushing rarely ends well. Don't sacrifice quality and accuracy for speed.
Review every email before hitting send – Don't be the goof who hits reply all on an email with a snarky comment intended for your friend. Always check the list of recipients before hitting send to avoid being mortified or getting in trouble. If you're sending attachments, make sure you've got the right file! Many people have gotten burned by being careless with emails.
Improve your soft skills – Stay professional and mature in all of your work communications. Don't say or write anything you could regret later.
Pick up the phone to discuss complex issues – People have a hard time processing long emails, especially when the subject is complex. Pick up the phone, or better yet – go meet in person. You'll save yourself a lot of headaches and avoid miscommunications that often happen over email.
III. Tech savviness is key
Be careful with shared files – Don't delete the wrong files by mistake or accidentally drag a folder to another location – I can't count how often this happens!
Know how to transfer a call and make a conference call – Read the manual and practice. Don't wait until you have a client or your boss on the phone!
Know how to dial long distance from a land line – I was shocked one of my former employees didn't know you have to dial 1 before the area code lol. If you've only ever used a smartphone make sure you know how to use a land line!
Check your voicemail regularly – Sounds ridiculous, but I know people who've forgotten.
Keep your ringer off in a meeting – Save yourself from embarrassment. Ringer = silent.
Back up your files – I had two PCs die on me at work out of the blue. Make sure everything you do gets backed up. Be careful!
IV. Prioritize customer service
Get to know your clients – One time I was nervous and made a call to a client and said, "Hi Sydney, this is George." LOL Build rapport with your clients early on and it will make your job a lot easier and your boss happier.
Pronounce and spell a customer's name correctly – If you're unsure on pronunciation, just ask. And always get the spelling right!
Keep calm with frustrated clients – Tell them you'll look into their issue and will call them back. You have to keep your composure if you want to make a good impression.
Recognize a client isn't always right – I can't count all the dumb, ridiculous, and outright rude requests and things clients said to me over the years. The client is not always right! But you still have to keep things professional from your end.
Want to improve your career path? Break free! Are you a disciplined person who dreams of being your own boss and setting your own schedule? Or are you worried you could get laid off and your employer is going under? Break free! If you're burnt out of your day job, believe that you have options and can turn your career around for the better. I didn't believe I could escape the grind for the longest time, but fortunately I wised up before stress destroyed my life. I never would have thought I could negotiate a severance package and get paid to leave a job I grew to hate, but I did! Learn how you too could get paid to leave your job like I did and open your eyes to new opportunities.
Untemplaters, did you make a good impression at your first job? What were some of the things you did well and some of the mistakes you made? How did you handle yourself now versus back then? Have you worked with people who got off on the wrong foot when they first started their job?