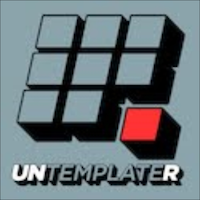 Raise your hand if you've seen the sci-fi film, Starship Troopers.  Everyone with their hands down, please find a permanent marker and write "A–hole" on your face.  Thanks.
If me calling you an a–hole wasn't enough motivation, I can certainly drop a few reasons to watch SST immediately.  Watch it for ridiculously oversized alien bugs from outer space (funnier than you'd think).  Watch it for large guns and weapons from the future.  Watch it for Denise Richards. Lastly, watch it for the Brain Bug.
What is the Brain Bug?
For some reason, the alien bugs in SST are a billion times more intelligent than they should be.  Humans learn that a certain bug, the Brain Bug, is controlling the alien community and is the most intelligent bug.  This Brain Bug goes from human to human, sucking out their brains and becomes smarter with each brain it devours.
Become the Brain Bug
Very few people know what they are doing early in their career.  Doctors and lawyers in training know what to expect, but everyone else goes through a learning process to understand what will make them happy in their job/career.  To find out what you like, and to also become more skilled, you need to be the Brain Bug!
Some of us like working in a big company, while others would rather work in small environments.  How can you know if you don't try both?  Organizations also come in a variety of cultures.  Again, you won't know what makes you happy unless you try a few on for size.
Am I advising you to suck out the brains of each employer you work for?  Yes.  I am.
Work hard and give your best at work, but also learn as much as possible and benefit from the talent you've provided.  Make connections and network with colleagues, participate in available training, and leave more skilled and more knowledgeable than you were when you arrived.
What about haters?
Listen, I'm not suggesting you stay for 6 months then just peace out.  Don't do that or you're stupid and the haters have a right to hate.  Stay with each employer for at least 1.5 to 2 years, this provides enough time to soak up experience and skill.  You also need to consider your resume.  We don't want it showing 8 jobs after only 5 years in the work force.  Yuck.
Generation Y is already perceived as the job hopper generation, so you might as well.  Also, managers I've worked with haven't been surprised, or even bothered when Gen Y talent made an early exit. It's expected of you, unless maybe you land at a dream company like Google or Apple.  In that case – stay!
In the end, I don't think job hopping is all that bad of a tradeoff.  Organizations receive determined hard workers that are engaged/excited at work for a couple years, and the Gen Y employee gains valuable experience, skill, and an understanding of what they need to be happy.
My message to haters
Hate the game, but don't hate the Brain Bug.