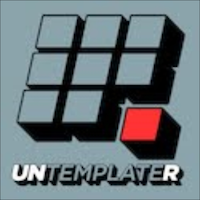 In my opinion the reason why the Untemplater community exists is the need for independence above all else.  Independence in all facets of life and especially how one makes their living.  This need for independence is the start of a new paradigm that is just beginning to influence society. The typical American has been a factory worker (figuratively and literally) for a long time.  Factory workers are told what to do, how to do it and when to do it.  Then when the economy takes a dip the factory owner fires them.  The factory worker is dependent on the factory owner and the overall economy –  both out of the worker's control – to maintain his income and livelihood.  There is not much anybody can do about the world economy.  But there is a real opportunity to take control of the factory and gain back your independence.
The Current Paradigm
As a recent college graduate I am in a particularly difficult place in terms of the job market.  I have limited experience and not much tangible evidence that I can produce real results for an employer.  Thus I find myself frustrated by the difficult job search.  My friends and I often say, "nobody will give me a chance."  We get  into the mindset that I can't start my life until somebody hires me, until somebody allows me.  This is what I was trained to think: go to school, get good grades, graduate, get hired.  I found out that it's just not that simple.
Ashley Ambridge wrote how she realized this too.  She puts it like this: "In essence, no matter how many A's we get, we're still relying on others to define our future for us because there's always someone ahead of you calling the shots."
Our economy is based on this paradigm.  We are a nation of factory workers, dependent on companies to feed, shelter, and clothe us.  The high unemployment rate is evidence of the American worker's dependence.  Once the recession destroyed millions of jobs, workers were left with nothing else to fall back on.  People were, and still are angry that their jobs were taken away from them.  They thought the business they worked for would always have their back.  They trusted and depended on that job to pay for everything.  The people that were/are out of work the longest are the one's most dependent of all.
Take Back Your Independence
What America and the world needs is a work force of independent workers.  People that look to solve problems, have diverse income streams and create something from nothing.  Now, with the internet becoming a entrepreneur, freelancer, or anybody that doesn't dependent on a corporation is easier than ever.
Ashley put's it beautifully: "This is precisely what I love so much about the internet; with the power of technology, we are no longer at the mercy of the decision makers to decide our fates for us. With the internet, we take things into our own hands and create ourselves the career that we want–and with an automatic title of CEO. The internet allows us to fundamentally take nothing, and turn it into something. This is particularly relevant in terms of business."
For college graduates that are finding it especially tough to find traditional employment, the ability to start something on your own through the internet is a huge opportunity.  With the internet you can take control of your future and build the life you want.  You can start a blog in a few minutes and instantly start becoming an authority on travel, cooking, cars, running, or whatever it is you are passionate about.  You can start a business easier than ever too and forget about relying on a someone else entirely.  You can publish ebooks, videos, and sell products.  There are two benefits to this: it shows potential employers you can deliver results and makes you that much more employable; and it can lead to your own business or freelance career.
Speaking as a new college graduate their is no excuse to whine about nobody giving you a chance.  With all the ways you can give yourself a chance and to be independent via the internet you should be taking your career development into your own hands by starting something.  I know this is scary.  School doesn't teach you how to invent or create.  You are use to following directions and regurgitate information.  It's not your fault, you've been trained to think this way.  You probably aren't used to being creative.  You probably aren't familiar with the process of creating or have the confidence to know what to do.  This is normal.  The only way to learn is to try give it a shot.  If you are out of school and have no job, take your newly found time to practice building something.