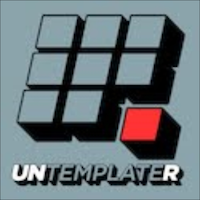 I've made a fair number of terrible decisions in my life.  I made so many in the pursuit of my professional accounting designation that I decided to start a website to help others avoid similar mistakes.  Fortunately, I am blessed with occasional foresight to make a really, really, really good decision.  One such decision was last November, when I applied to volunteer of the Board of Directors of kidsLINK, a facility in Waterloo, Ontario that helps children overcome psychological, emotional, and behavioral challenges.
I strongly recommend fellow Untemplaters pursue a volunteer position on the Board of a charitable organization. Firstly, I will explain why you should do so. Secondly, I will address the concerns of skeptics. Thirdly, I will provide some recommendations for how to go about doing so.
Reasons to volunteer
Networking – the term is completely cliché and exhausted, but it is still critical. Whereas most Untemplaters are probably well-connected with those of the same generation and educational background, volunteering on a Board allows you to work with people of different ages (namely older) and experiences. For example, the Board I serve is represented by a public relations consultant, social worker, engineer, real estate agent, chartered accountant, and two teachers. It's great to learn from people with different perspectives, and you never know when their contact will come in handy!
Be a (real) CEO – anybody can be the CEO of a startup (even Homer Simpson was the CEO of Compu-Global-Hyper-Mega-Net, although he eventually demoted himself to junior VP).  However, as a Board member, you get to learn what it's like to be the CEO of a living and functioning organization.  The role of the Board is essentially to monitor and supervise the performance of the CEO and senior management team on behalf of the stakeholders of the organization, so, the CEO is actually reporting to you!
Social enterprise – a favored buzzword amongst not-for-profits, social enterprise is the idea that organizations should fund purpose-driven operations using profit-driven approaches.  Rather than simply relying on governments and agencies,, many not-for-profits are adopting an entrepreneurial outlook, and venturing into new businesses to create growth. The line between business and charity is blurring, such as in the case of TOMS Shoes which gives away a pair of shoes for every pair it sells.   So, volunteering for a Board can be a great way of gaining startup experience.
Negating the skeptics
"I'm too busy" – most Boards meet once a month, on a weekday evening, for between 2-3 hours. Preparing for the meeting usually takes an additional 2-3 hours, for a grand total of 4-6 hours, or 0.0083% – 0.0125% of your productive waking hours in a month (assuming you sleep eight hours a night)
"I would have no clue what to do" – this is perfectly acceptable. As long as you demonstrate a positive attitude and a willingness to learn, you will be useful to the organization. You will be surprised how much you learn just by listening and observing others.
"I'm just a kid. Nobody will let a kid sit on a Board" – absolutely not true. A critical element of Board performance is diversity. Homogeneity fosters groupthink, so it is important to have people of different backgrounds providing advice to the organization.
Some advice
Start small – don't start by applying to serve on the Board of the Clinton Foundation, or the United Way, or USA Basketball. Those positions are appointed because the Directors have very valuable fundraising connections.  Start with something small and within your community.
Follow your interests – if you've never owned a pet and don't care about dogs, then don't volunteer for the local humane society. You will barely be able to maintain consciousness during meetings, and, more significantly, will be unable to add any ideas or opinions of value. So, pick a charity you genuinely wish to help.
Leverage your education – those with professional designations (i.e. lawyers, public accountants, engineers, doctors, etc.) are often asked to serve on Boards because their credentials carry an inherited fiduciary expectation. However, having an undergraduate or graduate degree can be just as valuable, because it is a signal that you are capable of thinking critically.   So, your Bachelor of Arts in Medieval Christian Literature is actually worth something!
I hope this article has convinced you to pursue a Directorship. If you live in southern Ontario, please feel free to contact me, as I can recommend a number of ways to find a position.
Good luck!