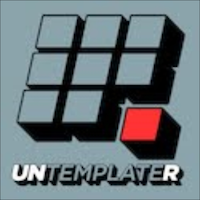 If you want to break free from the standard lifestyle that everyone else is leading, then writing is one of the most important skills you can cultivate. Whether you want to pen the next Great American novel, communicate effectively with your clients, or write good advertisements and sales copy, learning to communicate effectively with words will always increase your demand and your pay. The good news is that hardly anyone is a natural born writer – it is a skill that can be developed, cultivated, and continuously improved over time. Here are 10 tips to improve the quality of your writing.
1. Read More Books
Don't read just any books; read great books. Read books by Hemingway, Fitzgerald, and Steinbeck. Even if you don't deliberately pay attention to the style and grammar that they use, their words will seep into your mind and affect your writing.
2. Join a Writing Group
Writing groups are great because you get to read the writing of others and you'll get feedback from other writers. When you begin hearing the same recommendations over and over, you'll gain valuable insight into where your most problematic areas may be.
3. Write More
The more you write, the more natural it will come to you. Like any skill in life, practice is key. If you want to become a better writer, then you should write everyday.
4. Suspend the Critic
A lot of writers sound stilted because they try to write while being critical of their writing at the same time. Instead, let your creativity blossom by allowing the words to tumble from your mind onto the page as they form in your mind.
5. Turn the Critic Back On
After you have finished writing a piece, turn your critical mind back on and relentlessly edit for style and grammar. Your first draft should never be the final product.
6. Read Out Loud
When you are editing your work, read your sentences out loud. This is one of the easiest ways to catch grammatical errors. If your writing doesn't sound like people talk, then there is probably something wrong with it. Are you using the same word over and over? Are the sentences too long? Is there a rhythm and a flow to your words?
7. Sleep On It
If you're having trouble finishing a story or an article, get some sleep.Your unconscious mind will do a lot of the work for you. If you have already finished writing and are ready to begin editing, a day or two break can help a great deal. When Stephen King finishes a book, he puts it in a drawer and doesn't touch it for months. He wants his mind to completely forget what it wrote so that he can revise it with fresh eyes.
8. Read in Reverse
A major problem when editing our own work is that we will miss errors that are obvious to others. Our mind sees what it expects to see, so we'll only see what we meant to write, rather than what we actually wrote. When you read each sentence backwards, it can be easier to spot errors.
9. Focus
One of the greatest powers of the human mind is its ability to focus on one thing for an extended period of time. Avoid writing when you are distracted by other things. Turn off your cell phone and resist the urge to check your email. When you multi-task, you lose the power of focus.
10. Keep it simple
Resist the urge to showcase your vocabulary. You can usually express yourself just as effectively with simple words as you can with more difficult ones.
Implement one or two of these tips, and your writing is sure to improve. Implement all of them, and one day you'll wake up and find that you've become a great writer.