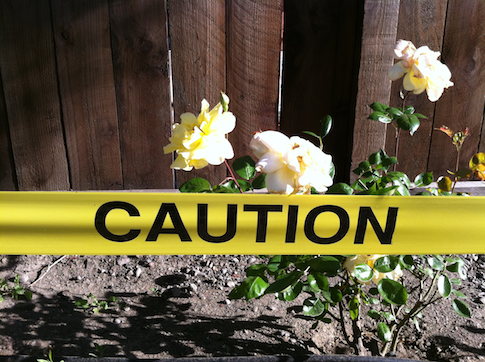 Have you ever done something so stupid at the office you just want to kick yourself? We all have! There are a lot of common mistakes to avoid at work simply by being aware of what could happen and being more careful. While newer employees tend to make more mistakes due to lack of experience, that doesn't mean you're safe if you've been on the job for a couple years.
And even if you're the rookie on the job, that doesn't mean you have to fall into one of these many traps. One of the best ways to avoid making common mistakes is just being aware of your surroundings. Stay humble and don't expect to be perfect. And when you do make a mistake, be sure to acknowledge your error and figure out what the cause was. That makes a huge difference in avoiding a repeat mistake.
Common Mistakes To Avoid At Work
Here's a list of common mistakes I've come across many times amongst new hires, mid level employees, and even a few higher ups. I can't help but laugh at some of these, just remembering all the crazy things that can happen at work. I'd love for you to share some of your own stories in the comments below!
Personal Stuff
Forgetting to set your alarm clock – I did this several times early in my career. Rookie mistake!
Calling in sick the day after happy hour – This is just lame. Unless you ended up in the hospital, just suck it up and grab some coffee.
Showing up late to meetings – This is super annoying. Everybody's busy. Don't make people wait for you, especially clients.
Falling asleep in meetings – I've seen this happen by new hires all the way up to senior managers. Think you're slick? Trust me, people will notice if you're asleep. Not only is it embarrassing, it's a sign of disrespect. Stay awake people!
Getting too drunk at a social event – It might be hard to resist unlimited free booze, but stay within your limits.
Ignoring your mistakes – Don't brush off your mistakes. Figure out why you made them and how to avoid a recurrence.
Not thinking outside the box – Bring value to your job and suggest creative ways to make improvements.
Overstepping boundaries – If you're eager to please, that's great. Just don't claim or apply authority that isn't yours.
Expecting too much too soon – Millennials and Gen Y'ers have a bad rap for this. Be patient, work hard, and show respect.
Underutilizing your free time – If you have a lot of down time, ask if others need help. Be proactive!
Not owning up to your mistakes – It's really bad form throwing the blame on someone else. If you made a mistake, own up to it.
Constantly complaining – Nobody wants to be around a complainer. Start looking at the positives!
Internal Affairs & Operations
Not asking for help – It's okay to ask for help. You'll avoid blowups, missing deadlines, and errors.
Making your boss look bad – Just don't do it. You'd just be shooting yourself in the foot.
Ignoring your coworkers – You don't have to become best buds, but always greet your coworkers and help each other out.
Never attending social events – We all have busy schedules, but make the time to attend at least every other event.
Leaving a mess in the break room – Come on now. I'm not even going to explain this one.
Forgetting to update procedures – Update your docs as soon as something changes so you don't forget & get caught off guard later.
Modifying templates and losing track of changes – Ever override a formula, forget, and get bad results? Keep track of changes!
Goofing up a formula – Always double check your formulas and lock them down if possible.
Rushing and making careless mistakes – Rushing rarely ends well. Don't sacrifice quality and accuracy for speed.
Email & Communications
Hitting Reply All by accident – Always check the recipients before hitting send to avoid being mortified or getting in trouble.
Replying when you've been bcc'd – If you've been added to a chain bcc, don't chime in! Be very careful how you use bcc.
Forgetting to turn off your Out Of Office – This is one of the all too common mistakes to avoid at work. Utilize a date range setting.
Including the wrong distribution list – This can be reeeeeally bad. Check the to fields closely before sending your emails.
Forgetting to password protect sensitive files over email – Avoid sending sensitive docs over email if you can.
Never proofreading your emails – Keep your spell check on, and take ~30 seconds to proofread.
Including too many or too few people on emails – Don't clog people's inboxes, but keep relevant parties in the loop.
Underestimating soft skills – Stay professional and mature. Don't say or write anything you could regret.
Forgetting or attaching the wrong file – Slow down before hitting send.
Trying to explain too much over email vs a phone call – People have a hard time processing long emails.
Phones, PCs, Tech
Deleting the wrong files by mistake – Talk to IT about ways to lower this risk
Accidentally dragging a folder to another location – I can't count how often this happens!
Not knowing how to transfer a call or make a conference call – Sigh. Read your manual or ask asap. Don't wait until you have a client on the phone!
Not knowing how to dial long distance from a land line – I was shocked one of my employees didn't know you have to dial 1 before the area code lol. If you've only ever used a smart phone – learn how to use a land line!
Forgetting to check your voicemail – Sounds ridiculous, but I've seen this happen.
Downloading a virus on your work PC – Know your corporate IT security policy and don't click on suspicious links.
Falling for a phishing scam – Be very wary and don't give out any personal or corporate information.
Forgetting to turn your ringer off in a meeting – This is one of the all too common mistakes to avoid at work. Ringer = silent.
Saving files in a location that doesn't get backed up – I've had two PCs die on my at work out of the blue. Be careful!
Clients & Customer Service
Forgetting a client's name – One time I was nervous and made a call to a client and said, "Hi Sydney, this is George." LOL
Saying yes too often or too hastily – Try to stay within your service level agreements if your client isn't willing to pay more.
Sending an incorrect invoice – I recently received two bad invoices from a vendor b/c they were running tests. How annoying!
Pronouncing or spelling a customer's name wrong – If you're unsure on pronunciation, just ask. And always get the spelling right!
Losing your temper with a frustrated customer – Tell them you'll look into the issue and will call them back. You have to keep your composure.
Assuming a client is always right – I can't even count all the dumb, ridiculous, and outright rude requests and things clients have said to me. The client is not always right! But you still have to keep things professional from your end.
Hooking up with a client – Didn't you attend sexual harassment training?
Management
Overpromise, underdeliver

– Set clear expectations. And check out my post Under Promise Over Deliver: A Business Strategy That Can Backfire
Micromanaging – Nobody wants to be micromanaged. It's suffocating, extremely inefficient, and super frustrating.
Not giving your team any feedback – Don't get trapped in your own bubble. Get involved with your staff.
Being overly critical – Don't crush your employees. Show support, include positive feedback, and never be condescending.
Forgetting to say "thanks!" or "great job!" – These phrases can go a long way. Recognize and reward hard work.
Being inaccessible too often – As a manager, you have to attend a lot of meetings. Don't forget your team still needs you!
Not sharing information – Make sure your employees know what's going on. Don't keep them in the dark all the time.
Avoiding change – Change is hard. Welcome the new with these helpful tips and quotes.
Untemplaters, what are some of the mistakes you've made on the job? How did you handle yourself? Do your colleagues make a lot of errors? What are some other common mistakes to avoid at work that you've seen?
Copyright 2014. Original content and photography authorized only to appear on Untemplater.com. Thank you for reading!