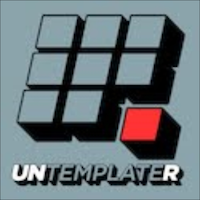 When you think of financial "templates," what comes to mind? For me, one example of a template is the accepted best way of achieving something.
The thing is, what works for most people may not work for you. In fact, if no one challenged the status quo, the conventional approach would never evolve, and we would keep doing the same things again and again.
But the status quo does evolve–in fact, the recession has caused quite a stir in commonly accepted thinking and shattered many long-standing financial templates.
Here is a list of ten of these templates that have had the rug pulled out from under their feet:
1. Handling existing debt. The traditional approach was to pay off the highest interest rate debt first, and to use as much of our savings as possible to accelerate payments. Current thinking takes psychology and emotions into consideration, and advocates that hoarding cash is more important than paying down debt.
2. Handling new debt. Old thinking encouraged people to leverage their assets and income and stretch themselves in the hopes of making their "investments" pay off. New thinking encourages us to be careful and very stingy with new credit, even when it comes to homes, cars, education, and other areas traditionally financed by credit.
3. Investing in real estate. "Buy a home, do it now," was the real estate mantra of years past. Even as the housing downturn seems to be bottoming, the proponents are getting louder. But so is the "new thinking" crowd, proposing that renting is financially sound, and that home purchases are a "lifestyle choice," not a financial one.
4. Investing in education. Just a few years ago, education was considered a necessity, worth the cost, and typically paid for with school loans. How things have changed–college is being challenged as a requirement for success, most new students are being cost-conscious with their school selections, and many are working to pay the entirety of their school bills up front.
5. Buying cars/transportation. The ultimate symbol of power–that's the old paradigm of car buying. We bought new or leased, and we replaced our cars often. Cars have suddenly become symbols of greed and over-spending, and buying used has become much more prominent.
6. Investing our cash. Before the market correction, everyone was trying to be a market expert. We'd do our diligent research, chase the "best values" and try to outsmart the system. What do most people advocate investing in now? Index funds, devoid of any human management.
7. Frugality. It's not that the idea was overlooked before the recession–many people didn't even recognize its existence! Frugal people were seen as "freaks" who had nothing better to do than try to "be cheap." Now they're role models and we look to them for advice…
8. Travel and Leisure. Although not a financial template, this one is definitely one of the biggest components of many people's budget. Travel used to be something that we would do when we retired. Today, many people are living "for today" and traveling regularly, as much as their budgets will allow.
9. Saving for Retirement. Old thinking (and it's still there!) is to save to replace your income. But as Baker shows us, new paradigms are beginning to emerge as we challenge this thinking. Strategies for passive income, working indefinitely (and working from home) are potential alternatives.
10. Career Management. It's pretty clear this one has been shattered–a single job for 40 years and retirement with a pension is a rarity today. The younger generations, especially, are working more jobs, more careers, and pursuing entrepreneurship and other non-traditional employment.
What can we learn from these ten examples? At the very least, don't ever assume that the "proper" way of doing anything will work for you. Learn to trust your instincts when it comes to your unique situation.
I've noticed that whenever I'm at the leading edge of one of these shifts in thinking, it's usually because I can recognize the inadequacy of commonly accepted thinking to my personal situation, and make the necessary adjustments.
Having the bravery to stand against the tide is what Untemplating is all about!