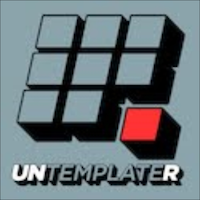 These are some reads that are either very related to the untemplate message or just plain awesome stuff.
Check 'em out:
Why I Quit My Job to Travel Around the World – Jodi Ettenberg at Legal Nomads
Jodi, a successful young New York lawyer, saved up and left her job to go on an open-ended round-the-world trip. Here she explains her answer to that question so many of us "abnormal" nomads get: What motivates you to travel indefinitely?
The Mental To Physical Connection For A Healthier Lifestyle – Financial Samurai
How to create a mental and physical connection in your life for the ultimate well-being of your health and success.
My fave tip: After every written post, do 120 sit-ups and 60 push-ups.  Write 3 posts a week, end up doing 360 sit-ups and 180 push-ups.  The more you write, the more you exercise!
What do you think of this week's links? Know any articles worth sharing with the Untemplater community? Let us know!
The following two tabs change content below.
Dariane Nabor is taking her first baby steps toward breaking the template lifestyle. A fan of entertainment and pop culture, she started a blog with some friends called
The Popcorn Kids
. One of her New Year's Resolutions for 2010 is to post regularly at
Darianenabor.com
. She lives in Los Angeles, California.
Latest posts by Dariane Nabor (see all)