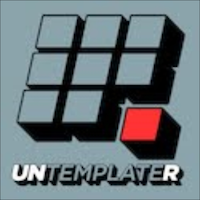 Sometimes life can be a beach. Other times it can be incredibly difficult.
We get stuck in the drudgery of our routine, we get frustrated by unforeseen roadblocks, and we feel overwhelmed. The life of an untemplater can be emotionally draining. In those difficult trenches of our lives it's easy to lose track of why we began the journey to achieve our goals in the first place.
This week, I want to know what you are inspired by. Is there something like a quote, a person, or a place that you think back to in order to get yourself back on your feet? Maybe there's a book, a film, a website, or a song that puts you in a better mood or reminds you why you made your goals to begin with. Unlike the things that keep you accountable or the reasons for which you set your goals, what is something that you can think about (or experience) that will kick your butt into getting yourself back on track?
P.S. Don't list Untemplater.com as something that inspires you. We already know you love us. :]
The following two tabs change content below.
Dariane Nabor is taking her first baby steps toward breaking the template lifestyle. A fan of entertainment and pop culture, she started a blog with some friends called
The Popcorn Kids
. One of her New Year's Resolutions for 2010 is to post regularly at
Darianenabor.com
. She lives in Los Angeles, California.
Latest posts by Dariane Nabor (see all)