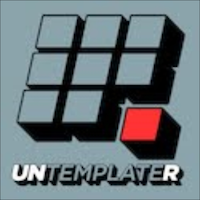 Being everything to everyone isn't possible. Yet most of us try to do just that. Answering calls and emails seemingly 24 hours a day. Taking on more projects when your plate is more than full. Lending a helpful hand (or ear) when what you really need is some sleep. Speaking for myself, I know that I struggle quite a bit with saying no to people, often to my detriment.
So I ask this week: How do you say "no"? Can you?
The following two tabs change content below.
Andrew Norcross is a freelancing web monkey in St. Petersburg, FL. Heavily tattoo'd, he sleeps too little, drinks too much coffee, smokes entirely too many cigarettes, and otherwise does his thing. He's got a fantastic wife and a rock & roll son. Hailing from the mean streets of St. Petersburg, Florida, Norcross makes magic with all things WordPress. He's available for freelance gigs, you can see his work at
AndrewNorcross.com