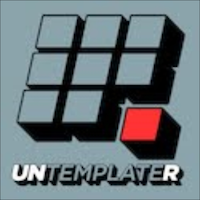 If you analyzed psychology of your average entrepreneur, you would discover a person in serious need of some rather comprehensive therapy.
We are overconfident, risk seeking, gamblers with half-cocked beliefs in our ability to overcome the near statistical impossibility of surviving in business.
Add to this the compulsions that drives us to work 60-100 hours a week for years at a time with very little hope of ever recovering those hours, and the delusions that push us past the constant nay-saying and "good advice" of everyone from our wives and husbands to the loan underwriters, and you have a group of people who in any rational society would be kept heavily medicated rather than being given the reigns of a nation's economy.
Why Do It, Really?
With all of this in mind, the only question worth asking for a young entrepreneur deciding whether or not to take the dive is, "What's the point?" Even in this economy, there are plenty of lucrative careers available for people willing to claw and scratch to get them. Why then would anyone, anywhere choose to work long hours for little pay and only the tiniest hope of ever making it big?
Because, my friends, what you must realize is that for those who choose to walk the path of the entrepreneur, the first and often biggest reward has nothing at all to do with financial returns and everything to do with getting the opportunity to do what you want to do on your own terms.
I know, I know — there are investors and team members to think about, eventually there might even be stakeholders and employees but even with all this, the fact remains that at the end of the day, the success or failure of the enterprise rests squarely on your shoulders.
The Beauty of The Journey
This is really powerful stuff. Entrepreneurship is one of the few opportunities in your life where you have a chance to take control of outcomes without being beholden to anything but your wit, pluck, intelligence, and the invisable hand of the economy looking to wring your neck.
When things go well, you and your team can pat each other on the back knowing that it was your hard work that did it. When things go poorly, you are secure in the knowledge that the only person to blame is yourself and that you are the only person who can draw your business out of it.
That's why the best businesses I see are never the ones where the founders goes into it hoping to make a mint. Usually, those type of founders never make it past the first hard patch. They are so focused on the return that they ignore the journey, and since in the early days the journey is the return, they lose sight of the real beauty of what they are doing.
The best founders go into business because they want to do something more interesting than spending their mornings sitting in a cube adding to the balance sheet of a company that considers them an expense. They want to make something or change something or affect something bigger than themselves, and they want to do it in a way that is sustainable. Money to them is a tool, a means to an end. To them, it's the journey that makes all the hardships worthwhile. Great founders realize that every bump in the road is just another reason to push harder because at the end of the day it's the goal that matters, not the reward they get for reaching it.
As you can see, this further illustrates my point that entrepreneurs are — by their natures — completely insane.
I mean really, who works hard if not for giant bags of money?
The following two tabs change content below.
Steve Spalding is the founder of
How To Split An Atom
, a blog about building better businesses. In his ample free time he also acts as managing partner at Crossing Gaps, a marketing and design firm that specializes in helping creative companies use the web to tell better stories. He has experience building start-ups, working at them, tweaking, fixing and developing campaigns for them as well as speaking to dozens of their Founders and CEOs. His work has been cited by the LA Times, Forbes, Mashable, RWW, as well as Geoff Livingston's marketing and new media book, Now Is Gone.
Latest posts by Steve Spalding (see all)